During the GDR, the government tried to help out with the lack of meat by importing what I've just learned from the dictionary is a muskrat. And apparently they kind of just took over and made Germany their home. People ate these "nutria" for Christmas like they used to eat roast goose or duck. At least, that's what I've been told.

I've seen a few nutria swimming around and I finally got this picture: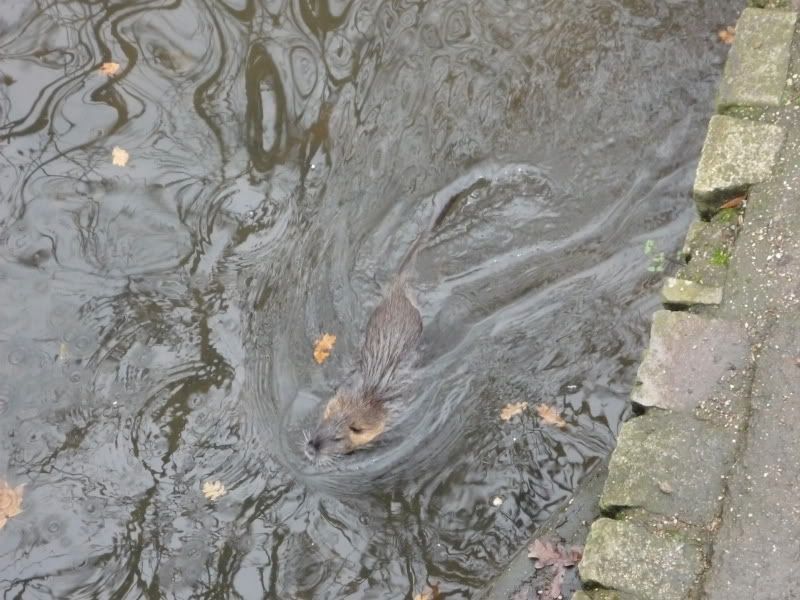 I want to try eating one. I've heard of a Fleischerei that still sells them.