I think one of the coolest things about Leipzig is that in the ten years preceding the fall of the wall, there were weekly peace prayers held in a 900-year-old church in the center of town. These prayers became more and more famous and well-attended until the biggest gathering was held on the 9th of October, 1989, with around 100,000 people showing up to peacefully walk through the streets of Leipzig. The International Spiegel wrote about it recently here (they can explain it much better than I).

Last Friday, I was planning on going on a trip (yes, right after Poland), but I decided I had to be in Leipzig for the twenty-year celebration. Jenny, Seppl (who had been at the original protest as a child with his mom), Holger, Steffi, and I went together. It was cool to see so many people there. The streets were closed off, people carried candles, old pictures and film clips were displayed on buildings, loud speakers played announcements from twenty years ago . . . all very interesting. We happened upon an orchestra and a choir that were practicing some pretty hefty pieces together, as well as some men painting some of that famous Leipzig art on the side of a building (see the picture). When Steffi and Holger arrived, we walked around the ring. There were papers with names of Stasi spies on them spurted out into the streets that also showed what normal job they had or pretended to have. My paper said "IMS Lothar Alexander, Fertigungskontrolleur"--"IMS" stood for "Inoffizieller Mitarbeiter Sicherheit."

I was especially touched by a family I saw. A grandmother stood on the right side of her grandson while her husband leaned down, pointing upwards, and explained some piece of history to him. The look on the child's face wasn't boredom or lack of understanding, but interest and fascination.

That's how I feel about what happened in Germany twenty years ago. The fact that Leipzig and surrounding areas got together despite the danger found in opposing the government and despite differing points of view shows that it is possible to be of one heart and one mind and to accomplish things that seem impossible. I'm assured that there are many more miracles to be witnessed in this world.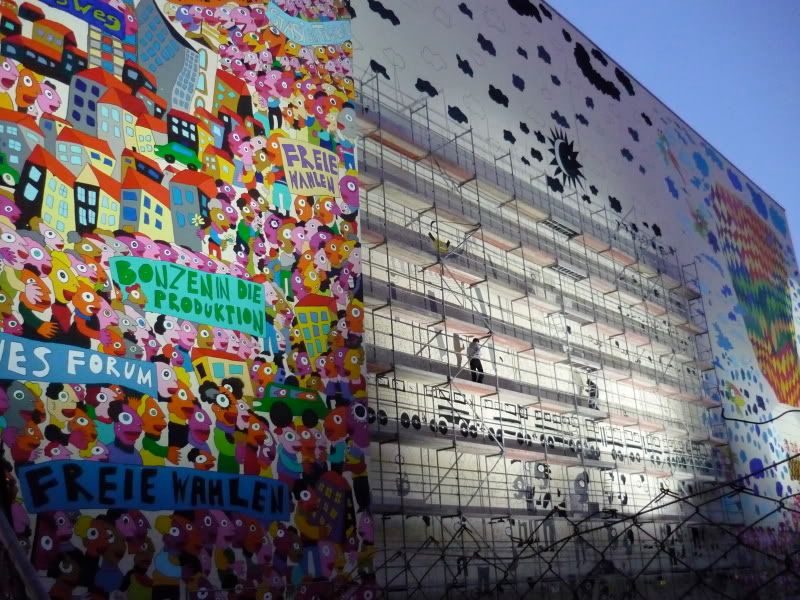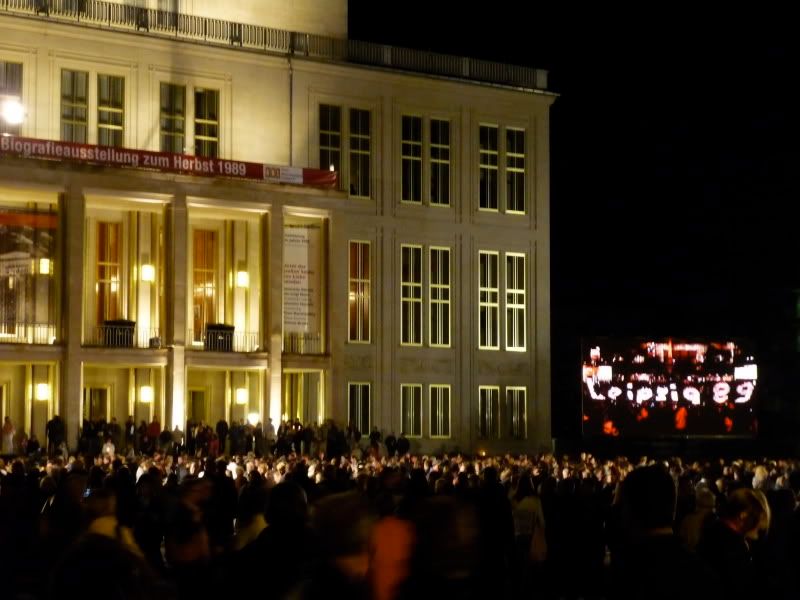 You can see the rest of my photos
here
.