Although the first day of the YSA conference this year, I didn't want to be there at all, it turned out fabulously. The Lord really does know me and what I need and when to give it.

After my success at spreading the love for Perudo at EFY, the game only went farther to touch even more hearts of YSAs (thanks Heidi!).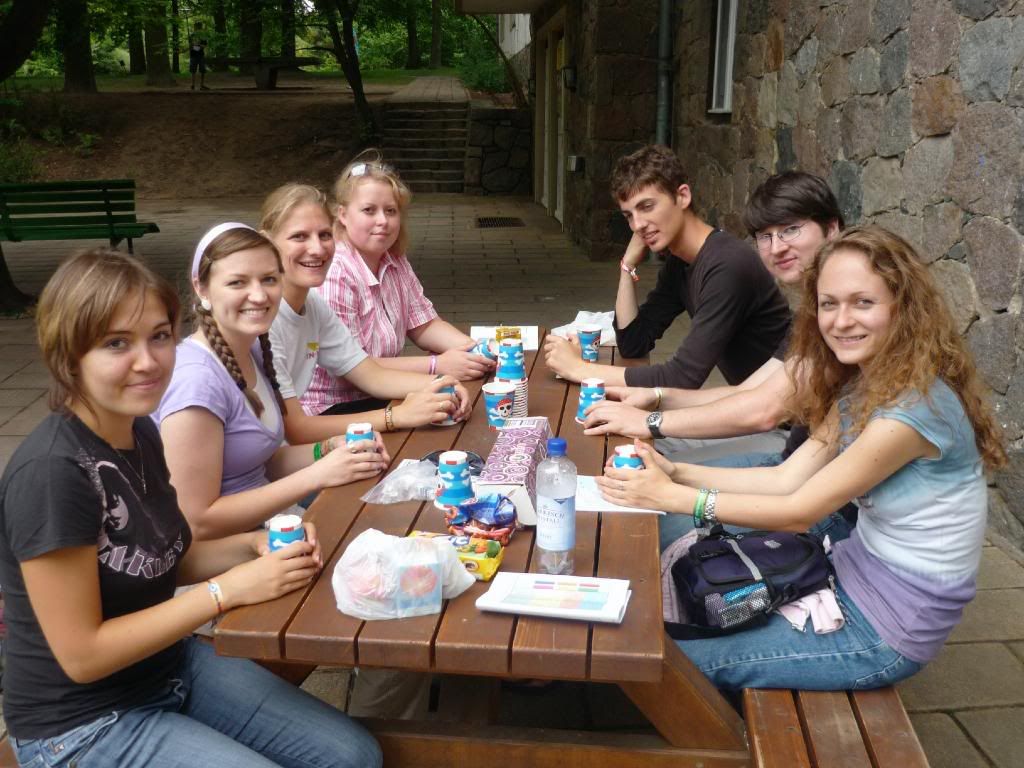 I had a tour of the Reichstag but found the political infos not as interesting as the architecture itself. (The higher-backed chair on the left-hand side of the podium is where Chancellor Angela Merkel sits.)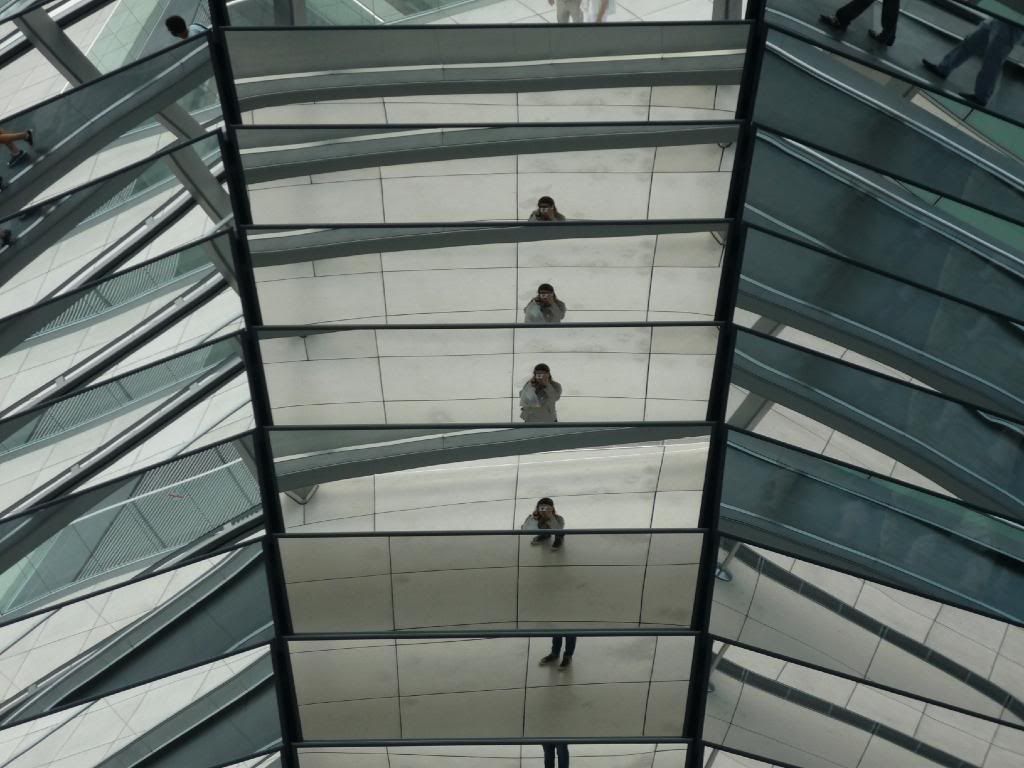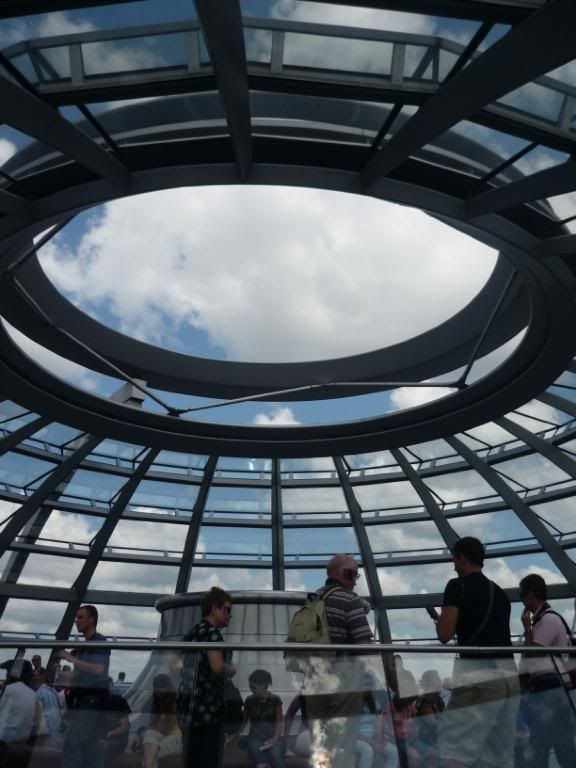 Pirate night was really fun, especially for the new fans of Perudo, who said "Arrrr" and "Dudo" to me when they saw me. I was inducted into the band of official pirates when I tied a complicated knot in less than thirty seconds, hammered in five nails, drank a half liter of nasty brown water and ate two pieces of zwieback in record time. (I even thought of a new joke. What holy ship do pirates want to steal? The ARRRRK!) I also got to meet a fellow pirate who reads my blog (you know who you are--I was so glad to meet you. And hey, leave a comment!)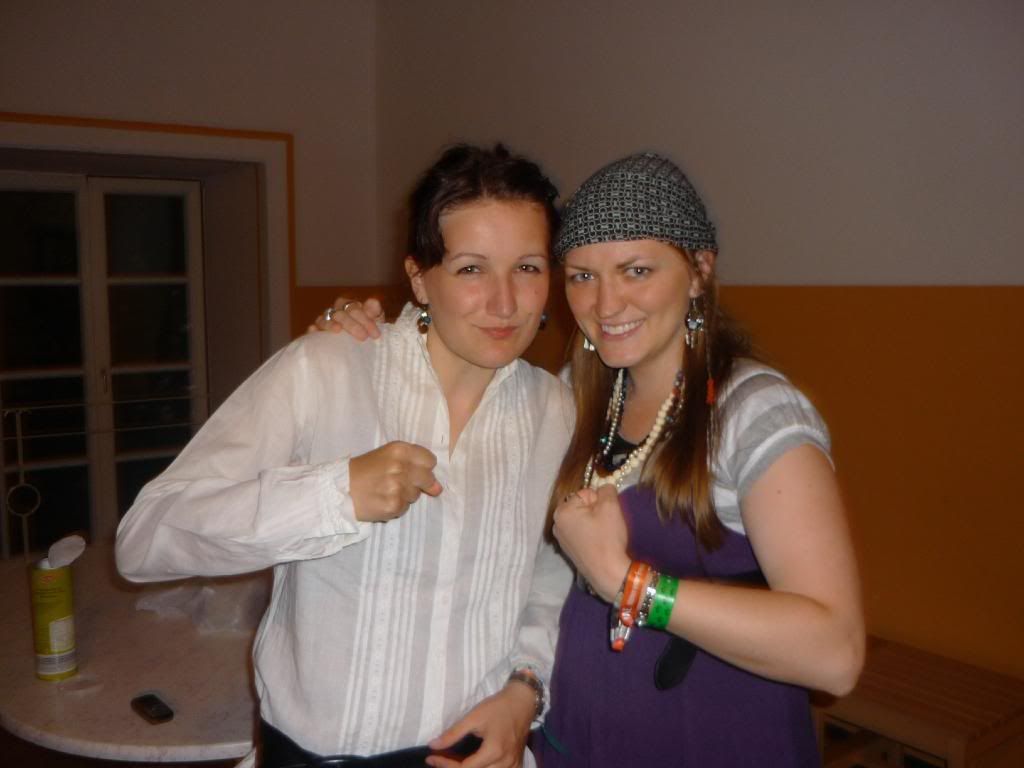 I enjoyed a nice barefoot walk on a moor, or solid-looking ground that is actually soggy but firm. Very cool. When we jumped, the trees shook.





Luckily, I didn't get any ticks. But Andy did.






The talent show went great though I was scared out my wits. I performed the minute waltz with an enormous timer ticking down the seconds above me on the screen. I didn't miss any parts, or have to start over, and though there were a lot of precision mistakes, I ended with ten seconds to spare, even slowing down at the end to play with the audience a bit. There were a lot of other great performances, too, including some break dancers, composers, comedians, and improvs.

The area where the conference was held was obviously a rich vacation area. Houses looked like this, with the best-kept lawns I've ever seen in Germany.






And the lake was fabulous.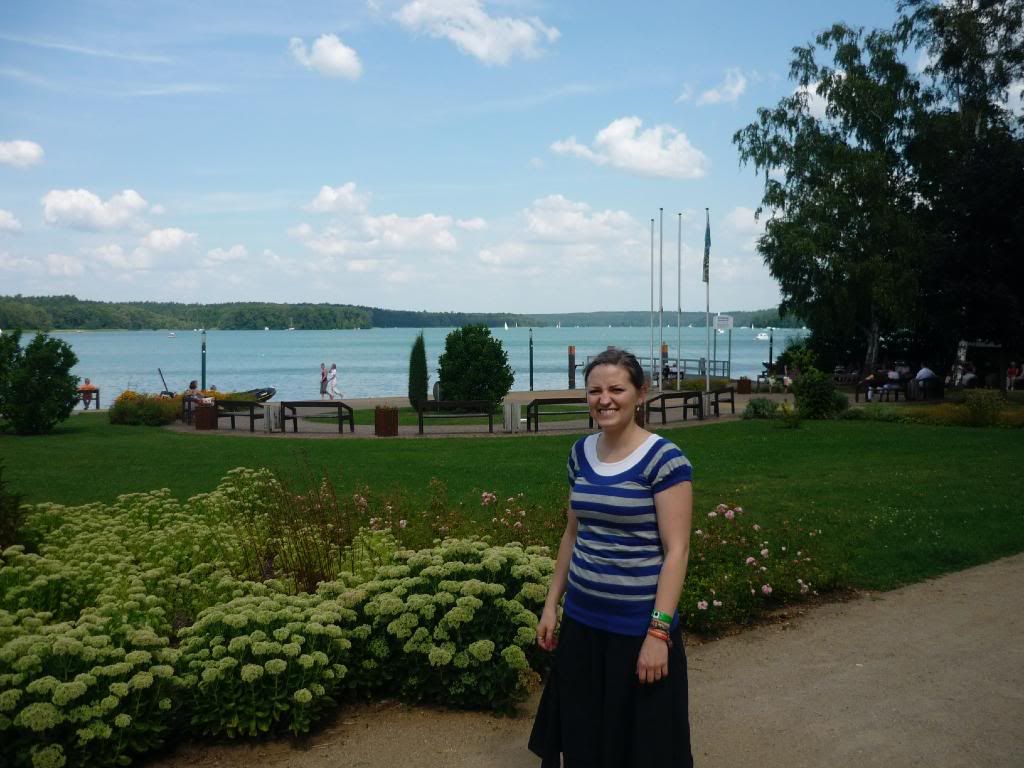 But the best part of the week: