My brother-in-law was right when he said that I can't buy a new pair of wrists in five years. He was generous in word and deed--he explained all the correct ergonomics of computer work to me and sent me back to Germany with a specialized keyboard which had previously been helping his wrists.

So, Paul, here's proof that I'm trying to do what you told me: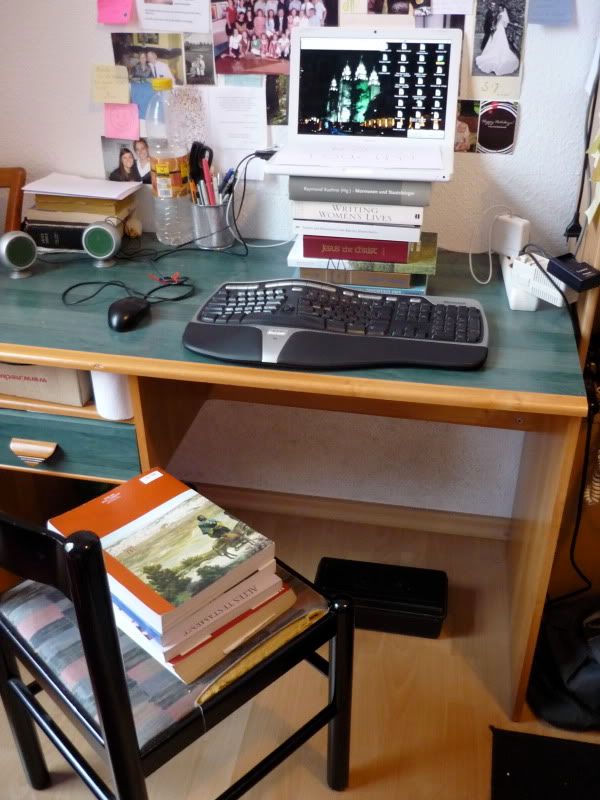 The books bring me to a height so that the keyboard is below my elbows. The footrest is made of my old artbox. The other books lift the computer screen so that I'm not looking down anymore. I'm using the special keyboard while wearing wrist braces and I'm only using the mouse (not the touchpad), and on the left-hand side (which is tricky).

And I have downloaded AntiRSI which reminds me to take constant breaks (here's the PC version).

Thanks Paul!